Buy wine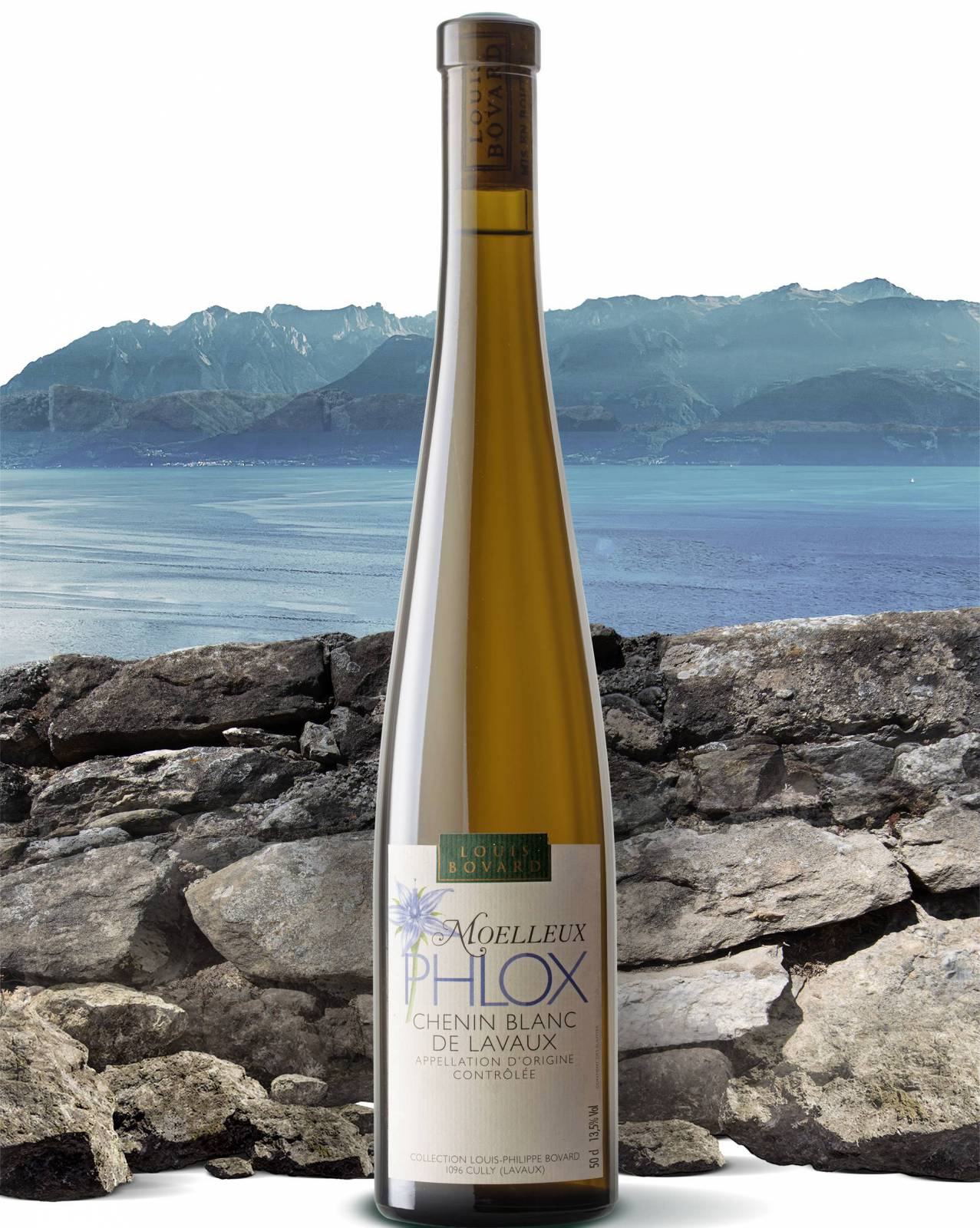  
PHLOX " Moelleux " Saint-Saphorin AOC
Degustation Subtle nose with hints of citrus fruit, dried apricots and quince. On the palate, this wine is rich, powerful and very elegant. It has aromas of stewed fruit, mixed with the freshness of citrus fruit. This wine is a concentrate of aromas and its liveliness as well as its freshness on the finish make it an exceptional nectar.
Aeging 10 to 20 years
Food and wine pairing Foie gras, full-bodied cheese, apple, citrus fruit or chocolate based dessert.
History "Phlox" is the name of a flower in our gardens, whose scent is reminiscent of this wine.
Viticulture Terraced vineyards bordering Lake Geneva. Slope of 30%. Entirely manual cultivation. Planting density 8'000 vines/hectare. Yield 0.4 kg/cep.
Grape Chenin blanc.
Terroir et soil - climate The rocks that make up the bedrock of Lavaux belong to molasse or sandstone, a vast group of sedimentary rocks. These rocks came into existence during the formation of the Alpine massif. On the surface, gravel alternates with heavier clayey soils.
Vinification When August and September are dry and hot, the chenin over-ripens and the grapes then give a rare wine, whose sweetness and acidity combine in the line of great sweet wines. The over-ripe wine is made from predominantly botrytised grapes (noble rot). Slow pressing of 8 hours, alcoholic fermentation in old barrels, without malolactic fermentation. Then maturing for 12 to 20 months. Moelleux or Grains Nobles (more than 80 grams of residual sugar).
Alcohol 14 % to 15 % vol.
The winery 
Louis-Philippe Bovard – whose name is in its 10th generation – took the helm of his family's 13-hectare estate in 1983. He is a pioneer in the field and is responsible, among other things, for the introduction of new grape varieties (Chenin Blanc, Sauvignon Blanc and Syrah), the maturing of Chasselas in barrels, the creation of the Conservatoire Mondial du Chasselas (with the aim of researching older, more qualitative selections) and the creation of an important collection of old Dézaley vintages. The estate has been awarded the highest distinctions. It is one of the icons of Swiss wine and enjoys international recognition.
Reputation 
In Robert Parker's wine list since 2015 (with 17 wines rated from 90 to 93 points), Louis-Philippe Bovard, along with 5 other winemakers, was awarded the title of "Icon of Swiss Wine" by the Gault&Millau guide in 2016. Louis-Philippe Bovard is one of the founding members of the Barony of Dézaley, Arte Vitis (innovative winegrowers from the canton of Vaud) and the "Mémoire des vins suisses".